Serving the Heights and the Surrounding Areas
"Top-Notch Workmanship by Seasoned Professionals"


Dependable Railings to Protect Your Loved Ones
It's not just about railings, it's about being safe. Railings provide safety to your loved ones. Call the certified professionals at URM Renovation Co. of Cleveland Heights, OH and let us install sturdy railings that are maintenance free and require no paint. Now you can walk around safely when you know that you have railings installed on your roof or on the porch for a flat roof, by us.
Fascia is a board or a flat piece of material that the gutter sits on and soffits are areas under eaves. We know that replacement or repairs on such location is no simple task. Let us handle all these complex issues. We'll cut the old and dry wood out and replace it with new ones, along with repainting.
Do you want to replace your old rake boards? Hire us and let our knowledgeable crew take care of all your rake board needs. From cutting out the old one and replacing it to repainting, we will handle everything like it's our own.
If you are looking for someone to take out those old cedar shakes and / or the clapboard, then you know whom to call. No matter if it has broken down to bits or is a complete rot, we can get it replaced with a new one in no time. We'll also repaint it to match its original color.

We are used to stricter codes from other areas and bring same attention to details and high standards approach to all our jobs.
As family-run business, established in 1999, we believe in being an integral part of the community and the customer we service. So we are never far away in case anyone has a problem.
Give us a call and get a FREE estimate on our services.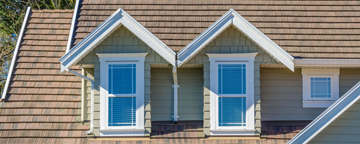 Let Us Impress You With Exceptional Carpentry
Preserve Classic Structure with Restoration Carpentry
Expert wood restoration is a great way to preserve the beauty of your historic home or building. We have an intimate knowledge of the architectures in the region with a expertise in the latest wood preservation technology and traditional carpentry. We strive to meet the highest standard to ensure that the historic woodwork will not be needlessly destroyed.