Serving the Heights and the Surrounding Areas
"Top-Notch Workmanship by Seasoned Professionals"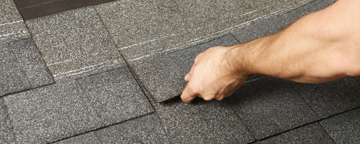 CertainTeed Master Shinglers
Efficient Roof Maintenance
Save time and money with regular roof maintenance from a knowledgeable and professional team at URM Renovation Co. based in Cleveland Heights, OH. Trust us to find you suitable resolutions for all your roofing problems at affordable rates. Enlist our services today and get quality workmanship; we show up on time to start the job and work till its completion.
Slate roof or tile maintenance
Let the certified roofers cater to all your problems when it comes to maintenance of slate roofs or tiles. Thorough inspections usually reveal the problems you might be facing. We'll specifically look for breaks in ridge, cracks or missing slates or tiles. Apart from that, we also check for missing areas and fill them in.
Comprehensive roof inspection service:

Inspection of all drains, scuppers and gutters for deterioration and blockage.

Inspection of the perimeter sheet metal flashings to make sure they are secure and watertight.

Inspection of all wall flashings
Our roof inspection also include:
Inspection of mechanically attached screws and masonry fasteners.

Inspection of masonry walls and flashings.

Inspection of vents, soil stack flashings, HVAC units and miscellaneous protrusions on the roof.

Removal of any unused equipment from the roof.
At URM Renovation Co., we aim to offer only the best services while complying with your exact needs. We are able to do this by planning and preparing to make sure every aspect is discussed with the customer.
We take great pride in our work and are fortunate to have people working for us that take pride in their work.
Get 7 to 10 years of warranty on workmanship.
Call: 216-371-5944
Professional and Accredited Roof Maintenance Program