Serving the Heights and the Surrounding Areas
"Top-Notch Workmanship by Seasoned Professionals"


Comprehensive Gutter Installation Services
Whether you need to install copper gutters or have to replace your wooden trough gutter, put your trust on the certified technicians at URM Renovation Co. based in Cleveland Heights, OH, to find you affordable ways to solve all your gutter installation requirements.
K-Gutters are seamless aluminum gutters available in variety of color and sizes. You can have them custom made or choose from a standard or an oversized one. We usually make these on-site and install them with hidden hangers. K-Gutters are resistant to extreme weather including ice and heavy storm.
Half-round gutters are historic architectural designs which come with round downspouts. If you are looking for something like this, you know whom to call. Along with installation, you can also requests for these gutters to match up with late the1800s / century homes to complete the look.
Historic houses are often installed with wooden trough gutters or inner gutter system. These are not only complex but are also difficult to handle. Hire us and let our team assist you in removing the old gutter liner (metal) and custom fabricate new one to install over the wood.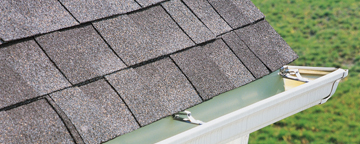 Enhance and Protect With Reliable Gutters Service
As a locally owned and family run company, who has been in business since 1999, you can expect superior workmanship and prompt service.
We take great pride in our work and are bonded and insured for your safety.
Get up to 20 years of manufacturer's warranty on flat roofs.
Call: 216-371-5944